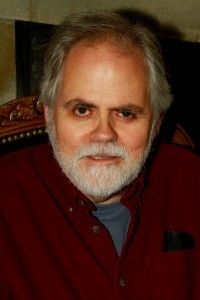 ERIC GARRISON
Octave Mandolin, Tenor Banjo, Bodhran, Button Accordion, Vocals
In a former life, Eric was an award-winning singer/songwriter, playing gigs in 37 states and Canada and releasing three well-received albums of original material and two albums of family material.  One of these, Sweet Dreams of Home (a collaborative project with Alabama singer Mae Robertson), won awards for excellence from the American Library Association, Parents' Magazine, and the Oppenheim Foundation.  This album and Eric's most recent solo CD are available at CDBaby.com.  As an engineer/producer, Eric has produced 40 singer/songwriter projects over the years.  These days, when not playing Irish music with Flash Company, Eric can be found doing occasional solo shows of his own material or dispensing blues/r 'n' b/rock and roll standards with Annie and the Attaboys in area clubs - or playing the electric music of Bob Dylan with his very special project (which involves all the boys from Flash Company), Maggie's Farm.
     Eric first encountered Irish music in a serious way in the early 1980's when a fortuitous set of circumstances landed him as a mandolin student in a workshop with famed Irish musician and musicologist Mick Moloney.  His classmates,  discovering that he was relatively new to the world of Celtic music, sent him home with armloads of cassettes of great music by Planxty, Silly Wizard, the Chieftains, Touchstone, and lots of other Irish bands, both contemporary and traditional.  His own songwriting began to reflect the Celtic traditions, and he began to learn Irish fiddle tunes on mandolin, octave mandolin, and tenor banjo.  Surprisingly, it wasn't until he met Jim Pospisil in 2015 and discovered a mutual love for Celtic music that he began to think seriously about putting together a band that would allow him to indulge his love of this music.  Thus, with the addition of old pals John Allers and Bryan Maloney, Flash Company was born!  The rest, as they say, is history....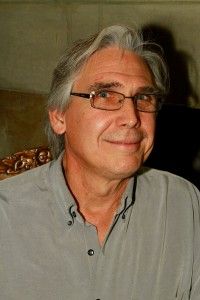 JIM POSPISIL
Mandolin, Melodeon, Guitar, Pennywhistle, Vocals
Jim Pospisil is a singer/songwriter and multi-instrumentalist who performs regularly throughout the Hudson Valley and surrounding areas.  He has released several CDs in different musical genres, and is currently working on a new acoustic/electric release, "Some Follow, Some Lead."  He performs solo and as a sideman for other artists.  He plays classic rock with the bands Bucket of Mud and The Feds; traditional Irish music with the band Flash Company, and now also performs with the Dylan tribute band Maggie's Farm.  Jim also produces electronic music  under the name Feral Science.
     Jim grew up listening to many different kinds of music, and heard the Clancy Brothers and Tommy Maken at a young age, borrowing his sister's records.  in the 1980's, he was asked to play an Irish wedding as a soloist and was given a tall stack of records to learn.  He rose to the challenge and has been performing Irish music since then.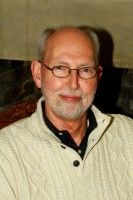 BRYAN MALONEY
Guitar, Vocals
Bryan is the only member of Flash Company who can truly and clearly claim that real Irish blood flows through his veins!  His Irish forebears lived in County Clare and County Waterford, coming to the United States in the late 19th century.  A 2013 trip to Ireland whetted Bryan's appetite for the music and history of his heritage and is, in part, responsible for him finding his way to the band, and for the band finding him!
     In the early 1970's, Bryan was teaching mathematics and social studies in a local school and playing in the acoustic duo "Skitch and Murray," Murray being a nickname that Bryan acquired in his college days.  With the addition of Matty Powers on bass and a bit of guitar and saxophone, the duo became a trio with Bryan adding a little mandolin and banjo, as well as electric guitar.  Skitch could also double on bass and harmonica.  What the trio now needed was a drummer!
     At a Marist College gig which included several acts, Bryan met Eric Garrison.  An after-show conversation revealed that Eric played drums, and he was invited to join the group, bringing his considerable skills on guitar and piano.  As Skitch and Bryan also played drums, the group began switching instruments from song to song during shows.  Inspired by a Jerry Jeff Walker song, they renamed the group Fairbanks Jackalope, eventually adding Mike Stolfi on pedal steel guitar.  To this day, the iconic Fairbanks Jackalope tee-shirt is a highly prized item for any collector of Hudson Valley music ephemera!
     The members of Fairbanks Jackalope eventually went their separate ways, but Bryan and Skitch stuck together, adding three players from the West Point Stage Band to form the Skitch and Murray Band.  The group featured Billy Walsh on lead guitar, Ron Harsch on drums, and Jim Cammack on bass.  (Jim went on to play bass with jazz great Ahmad Jamal for 25 plus years.)
     After moving from teaching to alumni and development work in higher education, Bryan had to put music on hold, though he kept in constant contact with his prized Fender Telecaster and his Martin D-28.  In 2013, however, after visiting Ireland for the first time, his love of music,  and Irish/Celtic music in particular, was reignited.  As luck would have it, Bryan's old band mate, Eric Garrison, formed Flash Company in 2016, paving the way for a most natural fit between Bryan and the band!  Along with his fellow Flashmates, Bryan also performs with the Bob Dylan tribute band, Maggie's Farm.